ABOUT


Raise a Hand is an online resource that assists students from ideation to action by identifying key resources students want and need to share with one another. 
ROLE


Prototyping


Organizing and facilitating focus groups and working with the Macalester College community to understand the needs of students.
Wordpress


Designing and implementing online resource to exist on Macalester College's website.
Content Curation


Filming and editing effective videos to create lessons identified as crucial from students for students.
SPONSORS


Mansergh-Stuessy Fund for College Innovation of the Saint Paul Foundation
Department of Multicultural Life - Macalester College
Entrepreneurship Program - Macalester College
WORK IN PROGRESS 


entrepreneurship.macalester.edu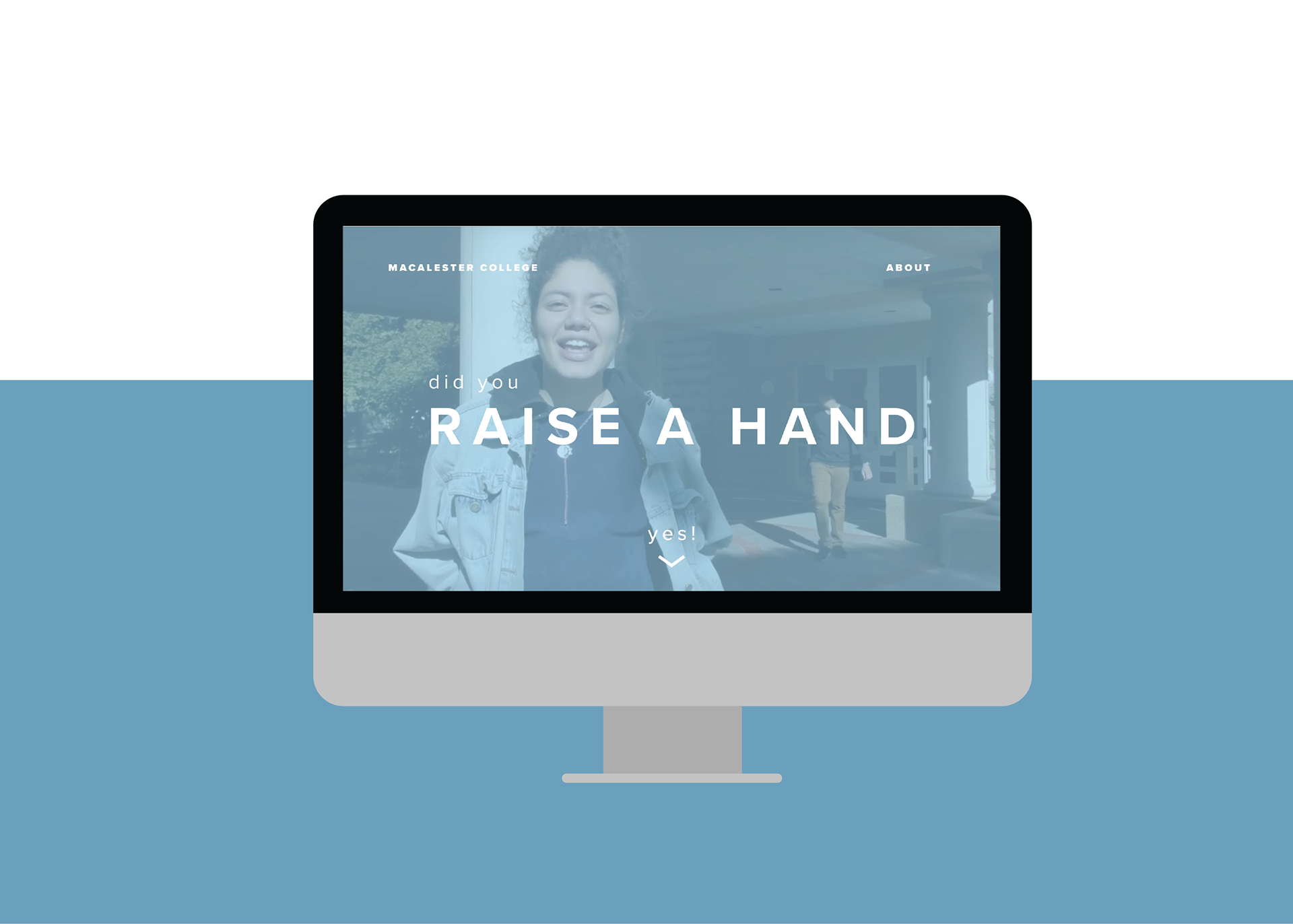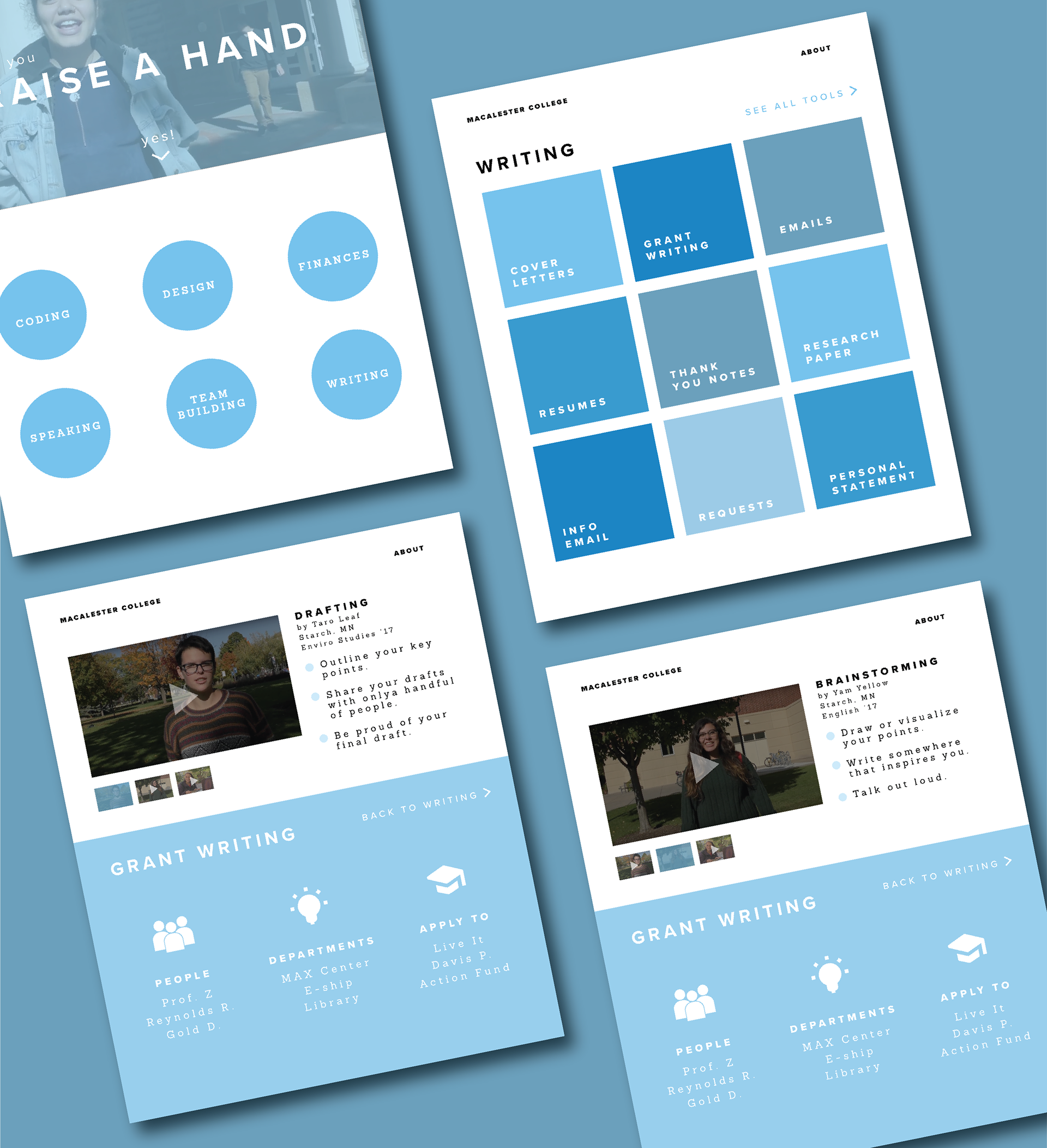 First and second year Macalester College participates in focus groups to help develop a better understanding of students' needs and wants.